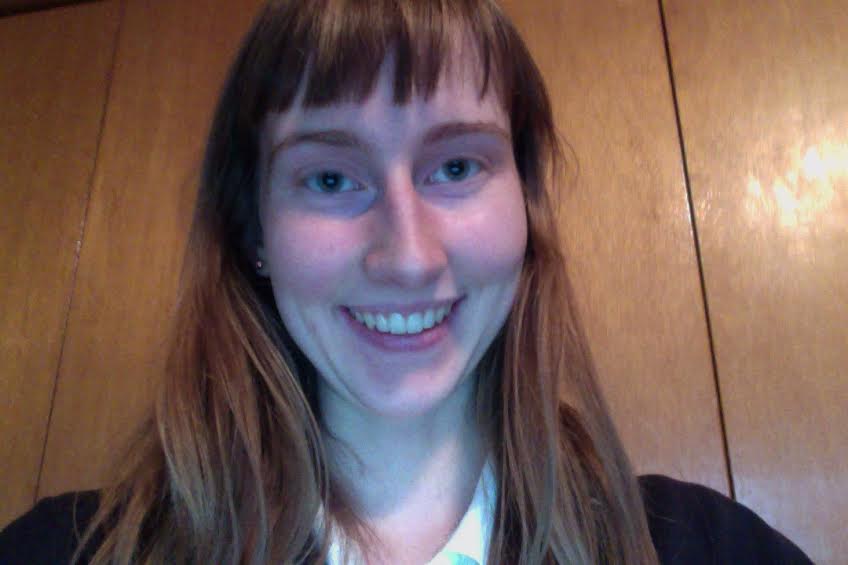 Art lover; book lover; music lover; writer extraordinaire. If it involves any of the aforementioned topics, Evangeline Mann is a part of it. Mann has been part of STA's book club and art club for the past two years, and concert band and school newspaper for the past four.
"I joined the clubs because I love the activities I do in each one. Reading, writing, music, and art, especially art, are my favourite things and I love them more than anything."
Mann goes on to say that, of all her clubs, newspaper would have to be her favourite.
"In grade 9, I was very scared because the school and grade were so big and intimidating. Newspaper was a great way for me to make new friendships and also to develop relationships with the teachers because the group was so intimate."
Due to Mann's hard work and dedication in newspaper, she recently won first place Toronto Star High School Newspaper Award for her article, "The Hornless Bull" in the category of "Short Feature Articles".
"I was speechless at first. My mind was completely blank; I was just really excited. However, I slowly realized that the ceremony for the award was on the same day at grad luncheon. I thought for a while and realized that I had to go to the award ceremony; it's just such a big deal. It was an incredible experience hearing journalists speak about their work, while there. I understand the difficulty behind the work, but it's wonderful to hear how brilliant and enthusiastic the journalists are."
While Mann has had many accomplishments in her life, she explains that her top two would have to be her Toronto Star award and her Ontario Public Library Award.
"Every year, the Ontario Public Library holds a competition for short story writing and I've entered every year. And for the past three years, I've come first place every time. It's a really amazing thing, to be recognized for your hard work, and it gives you that boost of confidence and happiness in times that you're really sad or feel like you're lacking."
Mann says that she will most definitely continue writing, reading, drawing, painting, and playing music as she prepares for next year, going to University of Guelph for Art History. And she will definitely keep being an amazing, kind person, with a talent for making all those she meets feel loved and welcomed!